''''
Use the scroll in the frame above to view more Celebration information
Welcome to the Poe House Museum
Poe Celebration Website
NEW INFORMATION FOR THE 2009 BICENTENNIAL BIRTHDAY CELEBRATION


The Commission for Historic and Architectural Preservation
The Baltimore City Department of Planning
The Edgar Allan Poe House and Museum
Announces
The World Famous
Edgar Allan Poe
Special Bicentennial
Two Weekend Birthday Celebration
A Baltimore Tradition since 1982
Saturday, January 17 and Sunday, January 18, 2009
Plus a second weekend of performances on Saturday, January 31 and Sunday, February 1
Celebrated at the Westminster Hall
Burial Place of Edgar Allan Poe
519 West Fayette Street
Baltimore Maryland
Start making your plans for the two weekends. John Astin will be performing a "Birthday Salute to Poe" both weekends. Also, the first weekend will include a theatrical performance of "Hop Frog" while the second weekend will have a different theatrical performance; "Some Words With a Mummy."
The first weekend celebration will feature a cake created by Charm City Cakes, a.k.a Ace of Cakes. Ace of Cakes is one of the highest rated shows on the Food Network. Check this page for additional information as it becomes available.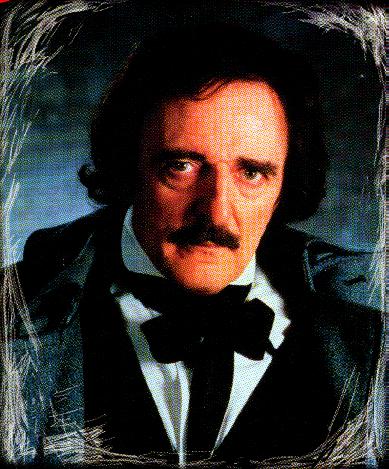 Baltimore will be celebrating the Bicentennial of Edgar Allan Poe throughout 2009 with many events.

The major event after January will be the funeral for Edgar Allan Poe complete with a horse drawn hearse with period coffin and body. This promises to be the big event of the bicentennial. The date will be Saturday, October 10, 2009. Due to the high level of interest two services will be held.

Among the dignitaries giving eulogies will be Rufus Griswold, Sarah Helen Whitman, Nathanial Parker Willis, Charles Bauledaire, the narrator from The Tell Tale Heart, John Ingram and we are awaiting responses from other dignitaries. Famed Broadway producer and winner of three "Edgars" Rupert Holmes will honor us with his appearance. Appropriate funerary music will be performed during the services. John Astin has shown great interest presiding over the funeral.

Remember, these are just two events that will be held in 2009! This website will updated with all the events that are being sponsored by the Edgar Allan Poe House and Museum in conjunction with the City of Baltimore in the next few months.
Poe House Gift Shop

You will have the opportunity to purchase numerous items from the Poe House gift table. Parchment copies of Annabel Lee and The Raven, attractive Dover books with numerous titles, Gustave Dore' illustrated editions and cool Poe T-shirts will be offered.

Available for sale ONLY at this celebration! Be among the first to own the official Baltimore 2009 Poe Bicentennial T-shirt!!

The Poe House and Museum Unfortunately, the Poe House and Museum will not be open during this celebration. During the winter months the museum undergoes much needed renovation. It will be reopening in early March.

The purpose of this celebration is to recognize and honor the genius of Poe. We do this through unique theatrical performances, classical and period music, bagpipe tributes, revealing talks, one of a kind exhibitions and the always popular Toast to Poe. Some of the finest Poe impersonators have appeared on our stage. The spirit of Poe is always with us!

PLEASE NOTE: This page is for the Poe Birthday Celebration only! Do not email requests for school reports. They will be ignored. If you are seeking information on the life and works of Poe, we highly recommended looking at our link page for links to some excellent sites. Included in the list is The Poe Society website, which is our recommended site for accurate, fair, objective information on Poe, his life and works. It has our 5 star rating.

This webpage will be updated on an "as needed basis." Please check back for changes and updates. For additional information, please call the

Poe Hotline: 410-396-7932

or

EMAIL USPlease type "Poe Birthday 2009" in the "Subject line" of your email message.

Due to staff limitations, correspondence received during the celebration weekends may not be answered in a timely manner. We thank you for your patience and understanding.

This is a "free" site through Tripod and they have added their advertisements to the site. Depending on your browser and/or brower settings, you may get popups or ads inserted onto the webpages themselves. Sorry for the inconvenience.

---

---

---

Website created by D.J. Mykita with the assistance of Jeff Jerome
Web pages © copywrited by the Poe House Museum.