The Edgar Allan Poe Birthday Celebration in Baltimore has been a unique yearly tradition since 1980. You can celebrate Poe's life in the city where Poe lived, courted his future wife, and where he found his final resting place alongside his aunt, Maria Clemm, and his wife, Virginia.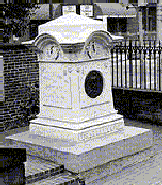 Here, we hope to present memories of past birthday celebrations. Below, you will find program samples and photos.
A quick reminder: These are sample programs from PREVIOUS YEAR'S birthday celebrations.
Due to copyright restrictions, photos of actual performances are prohibited. These images are © copyrighted by the Poe House Museum and should not be reproduced without our permission.
Our 1998 Birthday Celebration Program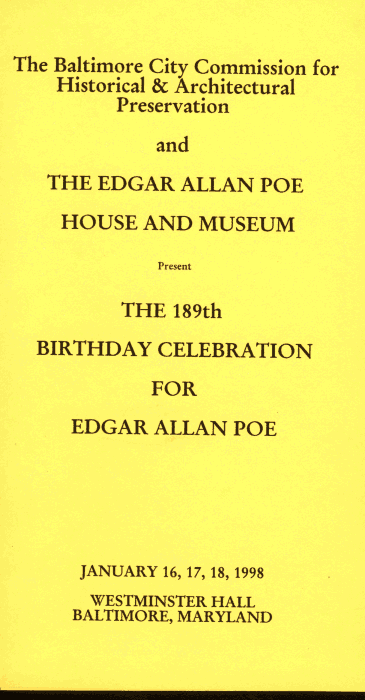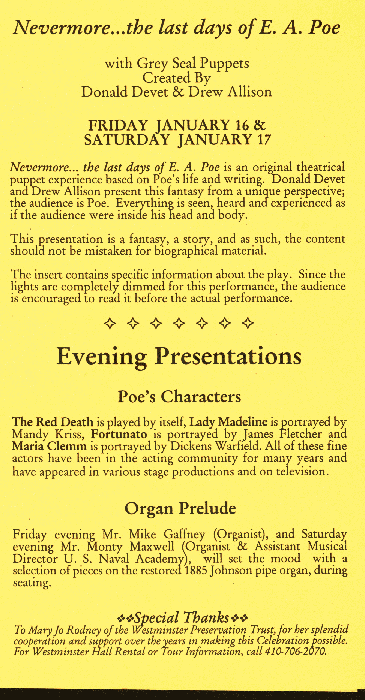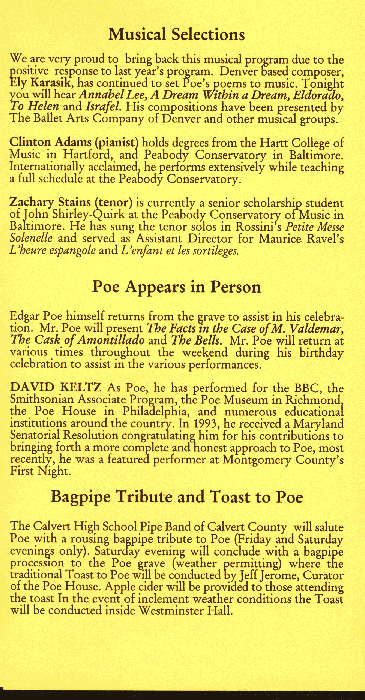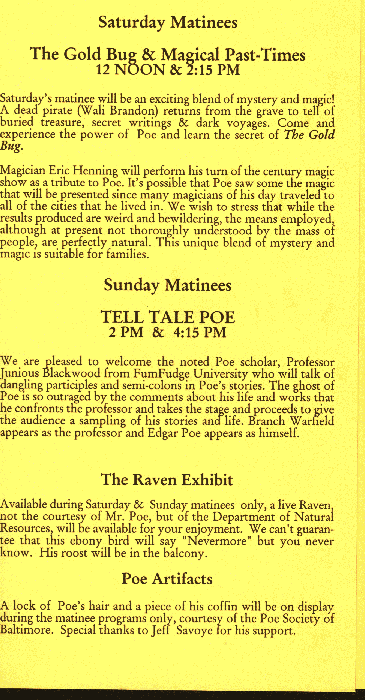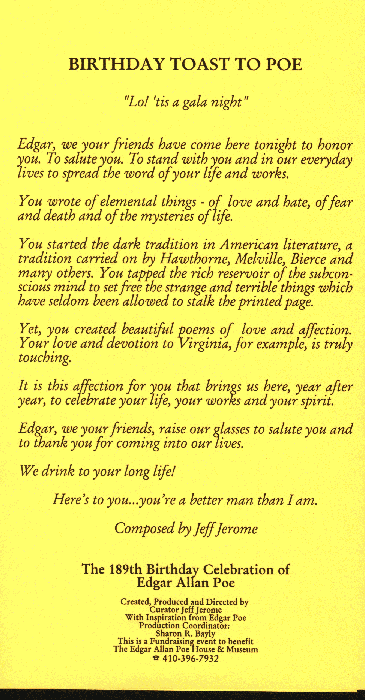 ---
To view some photos of past celebrations CLICK HERE!!
BACK TO THE TOP OF THE PAGE
---